Do you find Advantages changing to Hydraulics from your existing system?
Do you had a requirements for setting up a new hydraulic system ?
Do you have any problems with the existing Hydraulic system ?
Do you have any maintenance issues with Hydraulics?
Do you find difficulty in integrating of Hydraulic with Electrical systems?
Do you are looking for help to update your Hydraulic system with new technology?
If you answer yes for any of the above questions, then you are at right place, call us now.
Our Engineers will facilitate you to find the solutions for all your requirements or issues. We will help you to -Modify or Create an Equivalent System -Generates the Ideal System -Solve the issues in existing Hydraulic control or circuit -Provides support during maintenance
We are happy to hear from you. Give us a call. Based on your requirements our experts will develop the cost effective solution. We will find out the suitable Cylinder – Single or Double acting, suitable Manifold, Controls, Sensors, Hoses, etc,. We have partnered with world class hydraulic components supplier which enables us to develop and deliver the system very quick.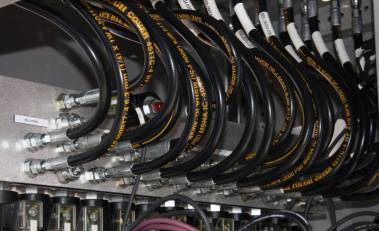 "Imagination is everything. It is the preview of life's coming attractions." -Albert Einstein All great achievements begin with an idea. But an idea not properly developed will [...]